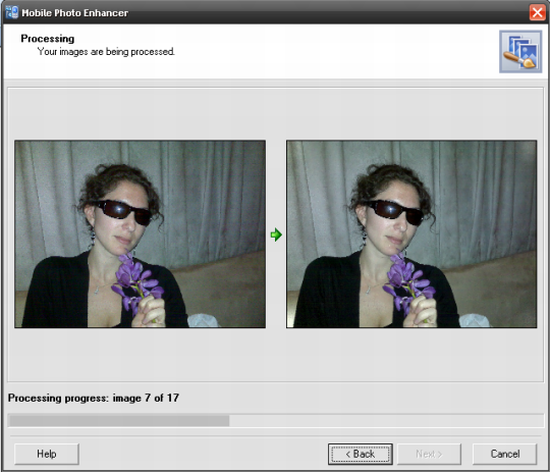 How many times have you struggled with fixing the JPEG compression in pictures taken from your mobile phones? Personally I have never found a satisfactory tool that lets me manually or autocorrect photos adequately to fix exposure, saturation, and sharpness; or even reverse the horrific red-eye in individual or batch shots. Thankfully there are some rather handy apps available on the net that help you preserve and enhance your cellphone pics with basic, easy to use tools.

Freeware app Mobile Photo Enhancer is one such example that allows you to improve photo quality, especially the smoothness and brightness of skin tones, reduce noise, sharpening the shot, adjusting levels, and optionally double the image resolution, though the red-eye removal certainly seems to be a pain the neck even for this app.
Other noteworthy downloads include IrfanView, FastStone, and Paint.NET which again, come with some very easy to use tools that can help you quick-fix your cellphone shots.
Source: Crave