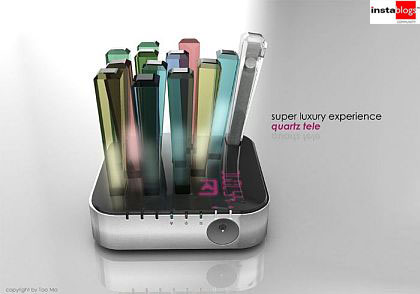 Designer Tao Ma impressed us earlier with his innovatively designed Bracelet phone I, Bracelet phone II, and the Roll phone. Lately, the Roll phone was blessed with given novel fresh looks from the designer. He is again back with a new awe-inspiring concept- the Quartz Telephone, which he claims to offer a super luxury experience.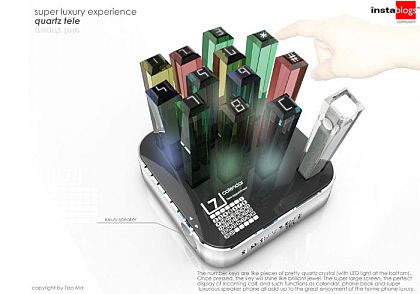 The number keys are like pieces of pretty quartz crystal (with LED light at the bottom). Once pressed, the key will shine like brilliant jewel. The super large screen, the perfect display of incoming call, and such functions as calendar, phone book and super luxurious speaker phone all add up to the great enjoyment of the home phone luxury.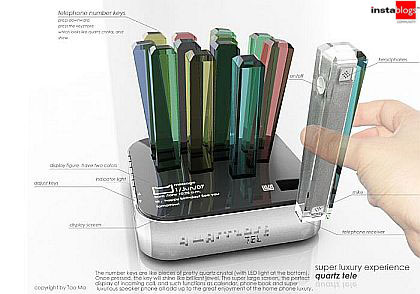 The whole set looks like some transparent multicolored see-through tubes placed on some smooth lustrous surface. It's no doubt a new spin on the idea of a telephone design. Hats off to Tao Mao.