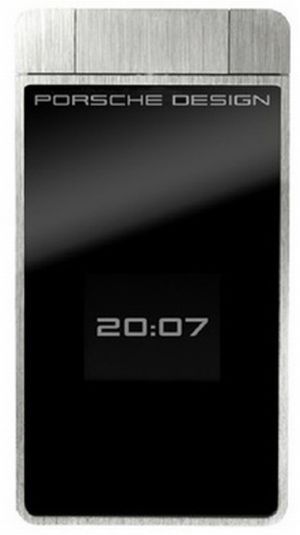 Ferrari got Motorola, Lamborghini got Nokia, Mercedes has Asus now, Porsche Design, a subsidiary of the actual auto company and an ultramodern car maker in juxtaposition with Sagem Communication, a French cell phone company has designed a unique cellphone called P'9521.
This unique quad-band GSM phone comes with all the common features that other phone normally encompass and whereas its specs are concerned it offers 3.2 megapixel camera and flash, mp3 recording and playback, video capture, Bluetooth, and all kinds of messaging. As this phone has dual hinge, its screen swivels in two directions like Nokia N90 and facilitates users to take pictures around corners.
The phone also comes equipped with fingerprint reader and with excessive mineral glass that is applied on its surface. It is also expected that the phone will also capture its fair share of fingerprints one way or another.
The phone will hit the market sometimes later this year with heavy price but I don't know why makers are keeping this phone away from US shelves.
Via: Autoblog