"Jyotish" is the Sanskrit term for Astrology which predicts the movement and position of stars and planets. It is also the name of a new app that has been designed to basically to track people's movements via the Bluetooth. So, what is so special about that? Here is the catch – it has the potential to grow into an app that could match your identity to social profiles. This would offer you encounters with your kind of people and could also lead to a potential friend or mate! This means that your phone will now suggest good eateries, clubs, malls and art museums that you would be more likely to enjoy than when you make that choice on your own.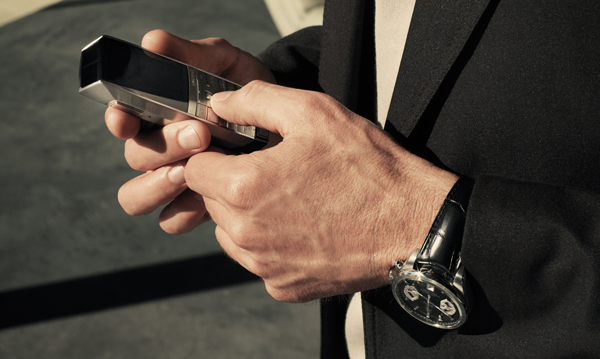 The software was designed by scientists at Boeing on a trial basis, to predict how their crew move in the large factories that manufacture their aircraft. It slowly evolved into a software that would link the social profiles and interests of these factory staff to help them make their own versions of 'hang-out events' in their vicinity. And that triggered the idea of an app which could act like a guardian angel as far as social gatherings and relationships were concerned!
This app could lead to pretty interesting and exciting situations. Just imagine that you are checking out an eatery in anew place. You phone buzzes to say that another hotel would be the ideal option for you since you have a taste for Thai food! On another occasion, when you think that it is fun to interact with that guy you met at the theater, you phone messages you a host of common interests that you share with him and opine that friendship with him could be a very good idea! Though these sound like stories from a sci-fi movie, those are exactly the possibilities that Jyotish could give rise to.
People with common interests and passions could congregate easily. Groups and communities like those on Facebook can be made and maintained easily through the cell phone itself. With suggestions to make new friends and visit new places, the app is bound to an adventurer's and explorer's dream.
There are fears too. The safety issues involved are of paramount concern. What could be a dream, could turn into a nightmare too with everything about you being available in a third person's hands. Any stalker would love to have this app up and running! If these are resolved, then the app could be another great idea.
The developers are not perturbed. They are confident of being able to deal with the issues. And all that is needed for the smartphone to use this app would be a Bluetooth and Wi-Fi. Technology may grow to whatever heights, communication is still the domain of an individual!
Via: Dailymail