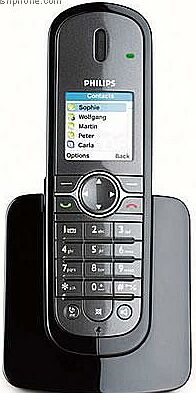 The Skype has created a buzz in the cellphone industry by offering the free calling facility. Now, Philips has rolled out a DECT phone to work with the Skype named Philips VOIP841. The pleasing feature of the phone is that it allows communication through internet without the need of a computer system.
The 65k full color phone offers the SkypeOut and Skype calling at very cheaper rates. The Philips VOIP841 features a superior speakerphone for high quality communication.
Well, the whole credit goes to Skype not Philips since Philips is just exploiting the Skype functionalities. Anyway, the Philips VOIP841 would be available by the Christmas time.
Via: Slashphone