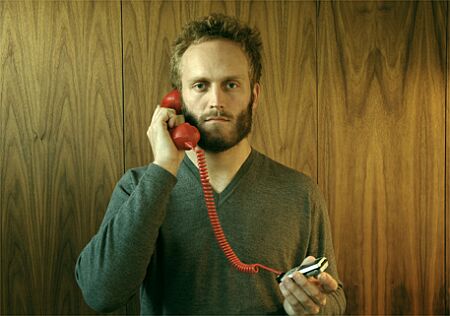 Now do you feel like attaching a traditional big phone set to your sleek and sexy cell phone to have the time-honored experience? I really don't find this so-called P-Phone headset worth nothing.
Anyways, if you are still thinking to buy one, the handset comes in five colors- black, white, red and pink. If you are very much cautious of the radiations emitted by your cell phone, you could try these headsets.
Frankly speaking, I am not going to waste my precious £36 for busying this worthless P-Phone headset.
Via: GadgetCandy