Here is good news for citizens of Philippines as now they will receive one of most popular Yahoo! Instant messaging service program on their mobile phones.

Philippines based firm Globe Telecom announced that currently, the company is making a mobile phone which supports the Yahoo! Messenger in cooperation with Yahoo!. With Yahoo! Messenger enabled mobile phone, users can enjoy chatting, downloading and can upload data or photo files on their mobile phones.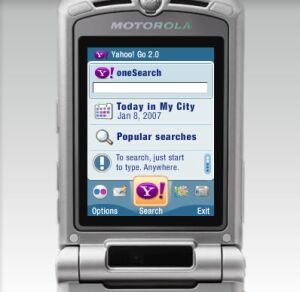 The company official stated that, partnering with the Yahoo!, Globe Telecom has become the first mobile phone service provider in South Asia to offer Yahoo! Go 2.0 mobile Internet browser and Yahoo! One Search Engine. The company also includes its own Internet browser, called myGlobe which is offered with Yahoo! Go 2.0 service.
Image: Blog 12 Fly