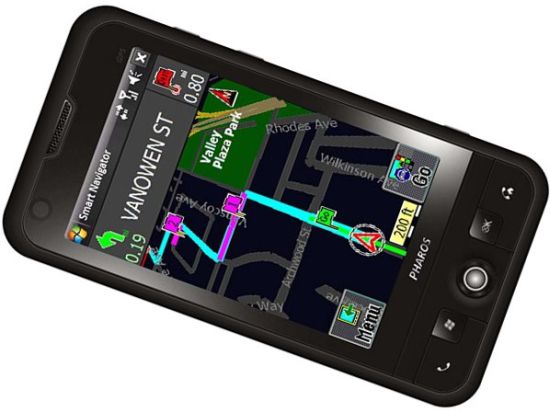 If CES is THE craze, then I am most willing to fall prey to it. It's a tough competition out there and the outcome is classy electronic gadgets at your disposal. Revving up the competition is Pharos Traveler 137 – a GPS Smartphone – stuffed with Velocity Mobile Design.
Technical Specifications: A 3.5" flush touch-screen WVGA display, 7.2Mb/s download and 2Mb/s upload speeds, two on-board cameras, a 3 MP digital camera for recording pictures and video, a 0.3 MP camera for video conferencing, Microsoft Live Search, and other common features like calculator, game, voice recorder, MSN messenger and a media player 10. Such an array of features do not slow it down; you get up to 4 hours of talk time and 200 hours of standby.
Pricing & Availability: The anticipated pricing for the Traveler 137 is $599.95. No word on availability as yet.
Image Credit: Brighthand
Via: Electronista