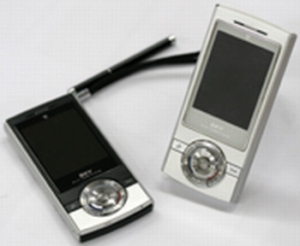 To magnetize all design loving consumers Korea's No-3 handset manufacturer Pantech will soon release its slimmest slide type phone in the local market.
The phone touts to become world's first cell phone based on magnetic levitation. Magnetic levitation, called maglev, is a method by which an object is suspended above another object with no physical support other than magnetic fields.
This 9.9-millimeter thick model will be the slimmest slide-type phone ever launched in the local market that allows top half of the slider to move via magnetic power.
The phone is equipped with 1.3-megapixel built-in camera, MP3 player, CD-quality audio, data via in-car terminals or handheld devices and Digital Media Broadcasting(DMB) that enables user to enjoy crystal-clear videos.
However, the price of this super-slim phone is not yet announced but it will soon hit the local market in April.
Via: Textually