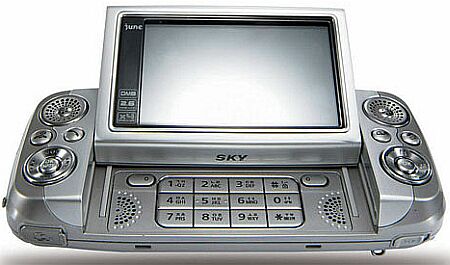 Is it a sidekick? Well, the picture above is of Pantech's latest IM-U140 DMB cell phone that comes feature-packed with 2.6-inch QVGA LCD display (larger than any other DMB phone in Korean market) at a 30-degree angle.
The IM-U140 DMB manages to pack a 3-megapixel camera, vibrating touch screen, TV-Out capability, FM transmitter, 4-channel stereo speakers, MP3 players and PictBridge support.
I am impressed by the features and the looks too. Sadly, the Pantech has made the IM-U140 DMB phone available in Korea only. Expected to hit the stores by the middle of this month.
Via: UberPhones