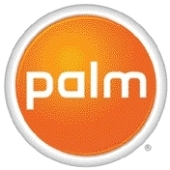 With most of the rumors going wrong these days, it's getting a bit hard to believe the words of the tipsters. Anyway, Gizmodo seems to show a keen faith in one of their tipsters who has revealed the spec sheet of the upcoming Palm Treo 800w. The news has come from their so-called Sprint source.
The new Treo 800w is said to come equipped with EV-DO REV A., WM6, a 320×320 display, 256MB flash, 128MB RAM, a 1.3-megapixel camera, Wi-Fi, GPS, Bluetooth, and a memory expansion slot.
The most important thing that impressed me is the inclusion of EV-DO Rev. A and Wi-Fi functionality along with the respectable screen resolution. Sprint hopes to get the Treo 800w in the Q4 of this year.