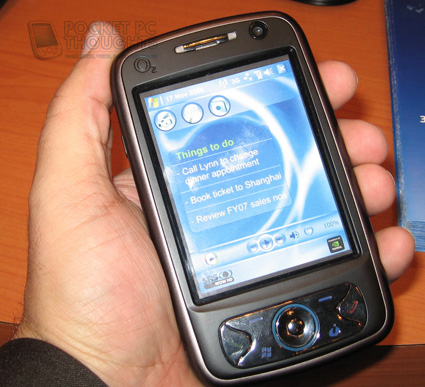 For iPhone you will have to wait but O2 is into preemptive strike mode and is all sat to launch by far most technologically advance mobile phone from its stable called XDA Flame PMP phone.
Read carefully what O2 plans to unleash in the market in the year 2007.
The phone is touted to have a 3.6-inch display with 480 x 640 resolution. The graphics will be driven by Nvidia Go Force 5500 graphics and media chip. This cute thing will have a SRS WOW HD sound enhancement and will have a 2GB flash ROM for content storage.
The O2 might go for the first PDA phone with two processors with Wi-Fi, a TV out port, two megapixel cameras and off course man USB compatibility.
Watch out for this phone in 2007.
Via: Pocketpcthoughts