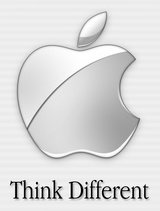 The market is hot with rumors of Apples future product 'iPhone'.
One of the most desired feature that this phone can have according to Scott (Cravecnet writer) is that you should be able to get it connected with your PC so that not only it becomes first to do it but the users get a feature that truly allows them to download as many as and as much as songs from their favorite music collection as possible.
It will make the desktop truly a central item in your digital world. The compatibility to a PC is quiet possible and set the users free from having to visit the download sites to download their favorite content.
This feature though granted to be a hit will also augment some problems for Apple as the competitors whose songs are downloaded and played will cry foul over copyright violation.
Scott also tells how he tweaked his new BlackJack to have an added functionality of SlingPlayer in it.
Via: Cravecnet