N.O.V.A. 3, the third iteration of what we can call the most impressive and immersive sci-fi first person shooter game ever, is back on App Store for iOS devices. The new edition of the brilliant FPS video game will give iPhone users a chance to fight for mankind's survival in the famous space shooter game. N.O.V.A.3 is rich with enhanced graphics and increased shooting action. Arrival of the third version of the game will indeed be an exciting thing for the fans of the title.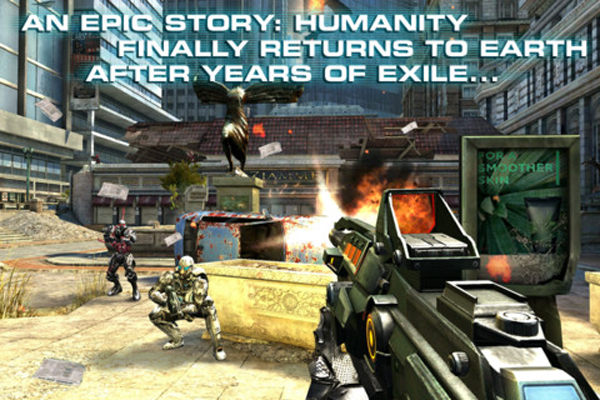 Regarding the storyline, N.O.V.A.3 has nothing revolutionary. It is like all futuristic shooter games out there. In this instance, humanity comes back to planet Earth after an interval of ten years. The game is an intense fight in ten levels across the galaxy. Space shooter game lovers will be fanatic of playing this game on their iPhones and iPads.
What is really stunning with the N.O.V.A. 3 is its incredible graphical performance. Gameloft has designed the iOS version with real-time shadow and lights, which will imitate the space. Thanks to its stunning graphics, you may feel like playing the game on a top gaming console, Gameloft claims. The N.O.V.A 3 is great to play, but is heavy to download with the size of 1.57 gigabytes. That means you should require stable Wi-Fi connectivity to download the game.
N.O.V.A.3 is available for $6.99 on App Store. Many analysts are confused of the fact the why Gameloft hasn't launched the game in the freemium mode. Anyway, the new version of the FPS game is available for iPhone 3GS and up. Check out the video below for the official trailer of the game.
Via: PhoneArena