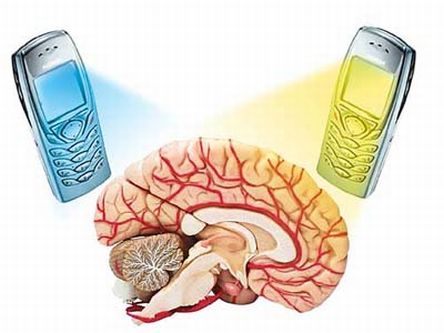 Mobile phone researchers and engineers around the globe are aware of the fact that mobile equipments communicate through ultra high frequencies of electromagnetic radiations. Medical scientists have laid stress that these electromagnetic radiations pose a risk that involves the division of human brain cells. Researchers are gathering info in regards to the considerable health hazards caused by cellphone frequencies.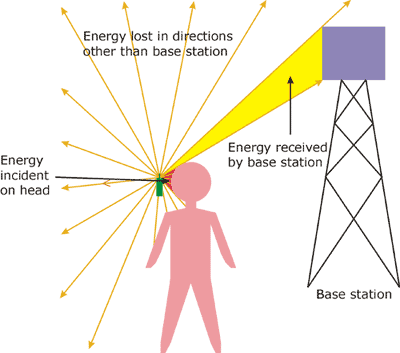 What medical scientists and radiation experts opine
Top scientists, like Dr Joseph Friedman and his team, opine that such 'non-thermal radiations' steadily heat up the brain cells without actually imparting heat to the same through the process of convection. They are of the view that these radiations prove lethal for a frequent cellphone user thus increasing health hazards for him in one or the other way. Some Israeli scientists have developed a groundbreaking technique that can identify the differentiation of human brain cells through non-thermal electromagnetic radiations.
Can cellphones pose enough health risks to trigger an onset of a chronic disease?
Repeatedly this topic has been raised because medics still have a specter at the back of their mind about mobile equipments; they still do not want to rule out the possibility of cellphones causing some serious diseases like brain tumors and Alzheimer's disease. Nevertheless, global mobile manufacturers backfire that this is a biased theory and that they take great care and precautions in the R&D of mobile phones. Whosoever takes this debate to the next level of probe would triumph the discussion I am sure. Some theories also prove that our human DNA is definitely not affected by such low levels of EM-radiations, and that they are quite lower than in response to our immune system, hence no question of cellphone damage arises.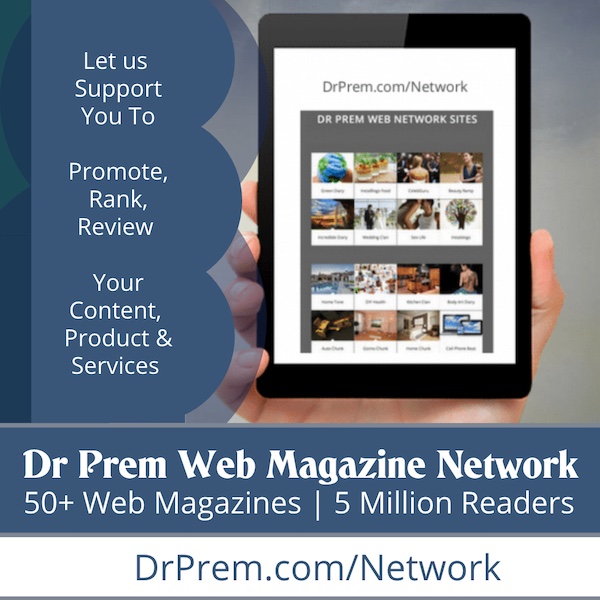 Evidences showing the presence of ERK1/2 enzyme/protein accumulation
To counter react this decade-old debate, scientists at 'Weizmann Institute of Science', Rehovot, set up an experiment exposing a specimen (rat) and human cells to a radiation levels at par with those of GSM cellphones; approximately around 875 megahertz. To their surprise, after 10 minutes of exposure, they found the ERK1/2 enzyme accumulation in the specimen cells. This protein is supposedly known to divide an organism's cells.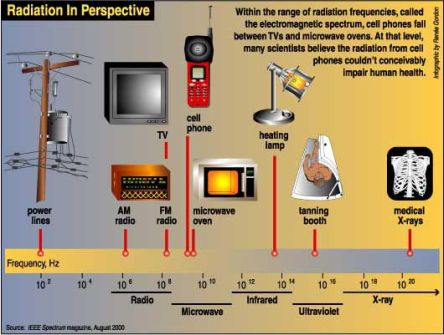 To this, Dr Rony Seger and Dr Simon Arthur, of Dundee University, opined that –
The radiation we used was very low-energy and our sensitive thermostats did not register a change in the temperature of the cell medium. The significance lies in showing that cells do react to cellphone radiation in a non-thermal way. Transient and reversible activation such as this is unlikely to cause cancer. Transient activation of ERK1/2 occurs frequently in response to a huge variety of signals and is an essential component of many aspects of cellular physiology.
Can we still rule out the radiation health hazards from a cellphone?
One of the key researchers from 'Radiation and Nuclear Safety Authority', Helsinki, Dr Dariusz Leszczynski, commented that the possibility of mobile gizmos posing serious or some levels of health hazards cannot be ignored at all.
He strongly put forward that –
If cellphone radiation cannot induce biological effects then there will never be any health effects. On the other hand, if we can show this radiation is able to induce biological effects then we have a different story. It doesn't automatically mean it will be harmful but we will need to study it further.
A word of advice for frequent cellphone users –
1. Incorporate a hands-free kit or a speakerphone mode while using a cellphone for a longer duration.
2. Unless needed, keep conversations on a cellphone short.
3. Keep the mobile phones away from infants as they are in their developing stages.
4. While in a car, try to use an external antenna attachment to concentrate the focal point of cellphone radiations away from your body.
Via: Lse