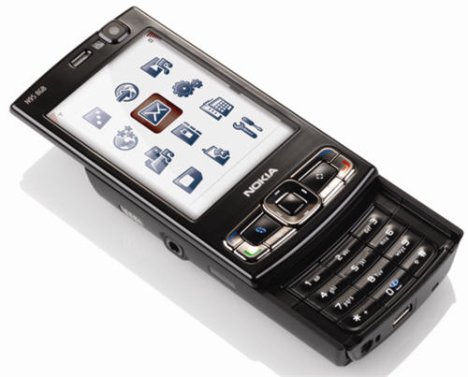 Vodafone made an agreement with Nokia that it would launch an integrated suite of Vodafone services, where it will be combined with Nokia's Ovi services on most of the Nokia handsets.
Vodafone and Nokia teaming up have many advantages like:
1) Greater choice of communications,
2) Greater choice of Internet services,
3) Greater choice of content and browsing via a range of premium handsets over high speed 3G and 3G broadband networks.
4) Music: All the Nokia 2008 handsets will have the Vodafone music service and Nokia Music Store in it. It is a great news for all of us as everyone will love music!
Consumers will be happy and get benefited by all this. So, this means that a number of cellphones which have all these features will remain exclusive to Vodafone.
Nokia phone
Via: Ubergizmo