In order to improve internet speed on Nokia Series 40 devices, the Finnish cellphone manufacturer today announced their new Nokia Browser 2.0. This new browser would save up to 90 percent of your data consumption. This browser uses cloud accelerated browsing which makes it 3 times faster than non cloud accelerated browsing. Hence, this browser will be cheaper and faster than before.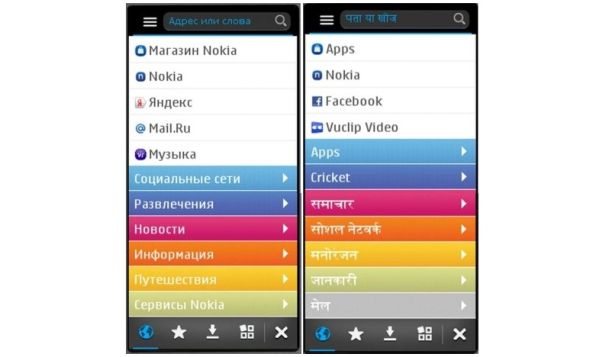 This browser makes internet surfing a delight and intuitive controls will let you discover new websites. Special social networking integration helps you get in touch with your friends and family, with a single touch. Sharing content in form of links and files is also easier with this. This browser also has an integrated download manager, which lets users manage downloaded files while they are surfing.
This browser app is very easy to install and delivers a desktop like browsing experience. This is the first mobile browser which supports web based apps, and you can choose from 10,000 different apps. This new browser can be installed on all Nokia Series 40 devices. Now the devices will be shipped with this browser installed while others can download it free and install in on the computer.
This browser uses a mechanism of loading pages that are saved on cloud servers, after compressing. This result in a faster loading and compression helps in cutting down the data usage. This browser will specially benefit users who user pay per byte data plans.
To wrap up, we can say this fast and efficient browser would provide an ultimate surfing experience while you save a lot of data transfer. This would be a great encouragement for people who are going to user internet on their cellphones for the first time. Plus this would support 87 languages in over 200 countries, so you can imagine how many would benefit.
Via: Reuters