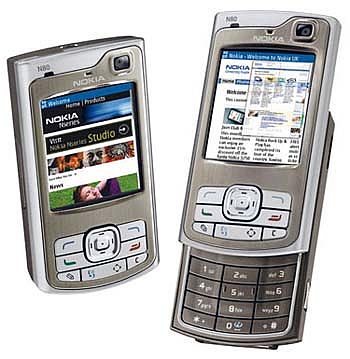 The whole cellphone industry seems to be exploiting the mobile TV market these days. Well, we talked about Verion, Sprint and TDtv. Now, Nokia, the global leader has announced to integrate the Orb's "MyCasting" client into its Nokia N80 Internet Edition in order to allow the users access the TV programs and music libraries on the move.
A few days back, Orb let loose a Beta version 2.0 with a Web 2.0 interface MyCasts support. Now, you will be able to enjoy the media content on your N80 smartphone from your home PC via the web browser. It will also offer the user a chance to record the TV shows remotely and enjoy them on the go later.
Other than the Orb's MyCasting, the N80 Internet Edition phone comes with Yahoo! Go, Flickr, Nokia's Download! Client, Mobile Search and Mobipocket eBook reader.
Via: TheRegister