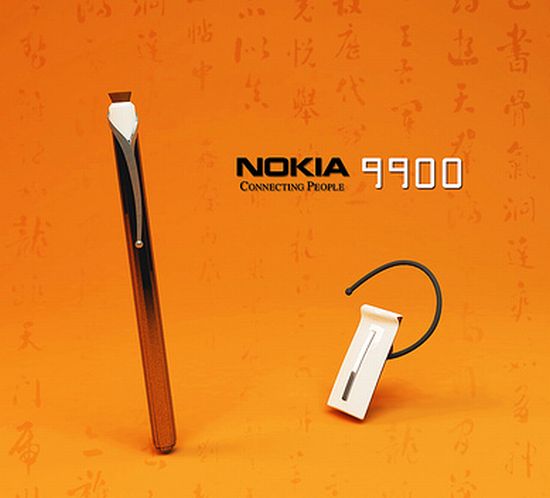 Even though we rarely find cellphone concepts that can revolutionize the way we interact with cellphones beyond telling us that our breath smells like we just ate our dogs, this Nokia 9900 Pen Phone Concept really makes us wonder what life would be like if this thing ever came to life. I mean the thing is a like a pen with a scroll-like roll-out display so we're guessing it's radical alright!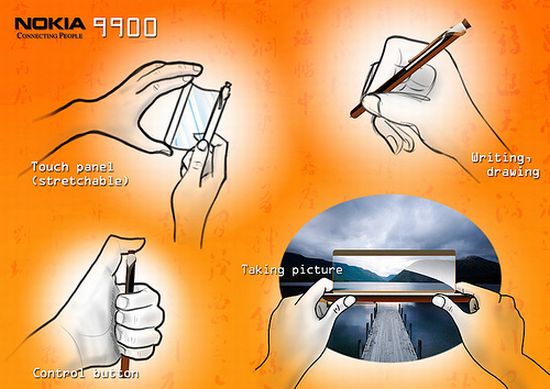 But with a stretchable touch panel that doubles up as a display AND as a viewfinder for the handset's camera, the phone really starts to show its true revolutionary colors. What's even more is that when not being used as phone, the pen functions like a normal writing device with the button on top of the device that is used to control the phone.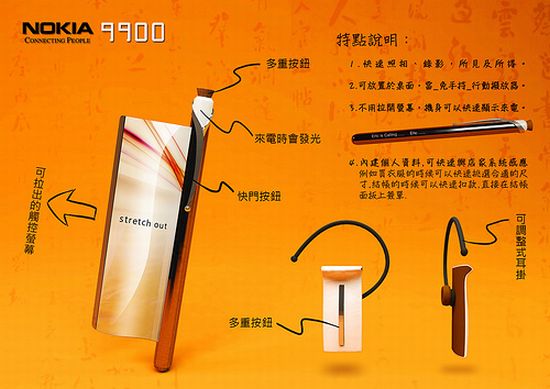 With some definite Windows Mobile goodness under its shell, the Nokia 9900 Pen Phone seems like a blast. Too bad it's just a figment of some phone-loving dude's fantasy only!
Source: Concept Phones