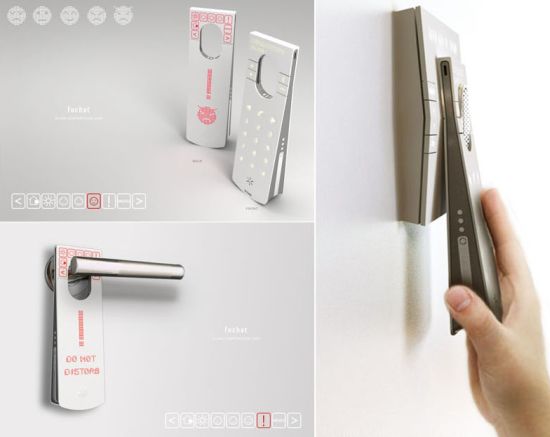 How often have you landed up in a soup for not managing the parameters of your voice and spewing anger or naïve emotions in personal interactions? I'd be honest enough to say, "Many times!" With the world banking on Internet and telephonic conversations over in-person interactions, instantaneous control over one's emotions is what we need. And that's why our Super-Gizmo(something like a SuperMan, FU-Man!), the FuChat Cordless phone has made Planet Earth its only abode. The makers are none other than D-link, king of communication devices. It is armed with the uber feature of detecting changes of tone in a person's voice and changes in body temperature, in order to alert the user of their current emotional state.
Encased in an environmentally-friendly-biodegradable plastic made from corn starch and sugarcane (Impressive!), it's the apt pick for the green buffs. The inner framework is of a light aluminum compound to keep scores on durability high. The function of making the speaker aware of its emotions seeks to achieve the goal making phone conversations a more personal experience. So, when it detects a change in the user's tone of voice or body temperature, it will pull up related, text, sound, lights, and color on the display, thus portraying your emotions. And the rest of the work is what you've to take care of.
The back of the phone could also be used to deliver person messages across family members like the time, weather images, or the "Do not disturb" icon. It can also hang from a door-handle using the hole on the top of the phone while displaying messages like "Do not disturb" or "Busy studying." The bottom is weighted so it can stand upright on any flat surface in order to display messages. If you don't wish to receive any phone calls, you could use the block function and let the voicemails be recorded.
Other features include displays weather conditions (info is pulled up from the internet and supplanted with lively images), temperature, time, and caller ID for incoming calls. With regards to perfection, they haven't left any stone unturned. The makers have provided access to regular land-line telephone networks provides additional reliability in the case of Internet outages. No word on availability and pricing as we believe the concept is yet to hit the production house.
Via Tuvie