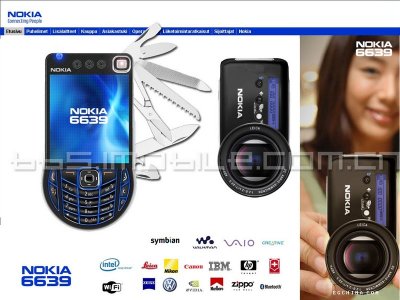 This is Nokia 6639 fake or real we don't know but these photos are allegedly of the new 6639.
Hold your breath if you are going to read the alleged specs because they are mind blowing.
It will have a 2.0GHz Intel Pentium M processor with 1024 x 768 display. The camera will be 2.0 megapixel with removable SLR lens(say hello and say cheese). Good thing for paparazzi i think.
It has a Wi-Fi, the screen gives 16 million colors and it has 512 MB DDR2 memory. The phone will support any type of videos and audio files that are known.
About features in short it can be said that
'You name it and the phone has it.'
There is no official statement from the Nokia so we have reason to be skeptic but if this thing is un-leashed it will rock the whole mobile industry.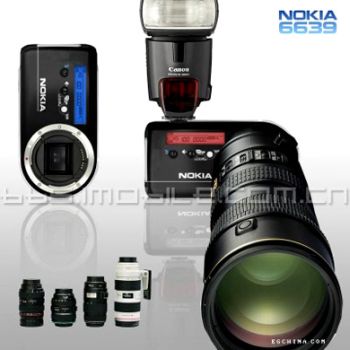 Via: Techeblog / Slashphone