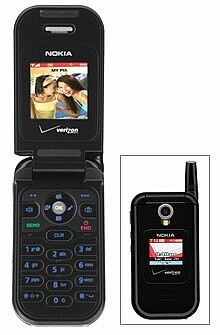 The very first phone with an OLED display to hit US stores is Nokia 6215i. Verizon is offering the Nokia 6215i for a meager price of $50 after a two-year service agreement.
What makes this move so notable is that the OLED screens are eventually going to replace the LCDs in the coming time and the manufacturing of OLED screens cost less then that of LCD screens.
Anyway, the Nokia 6215i boasts two OLED screens of sizes 128×128 and 96×64, VGA camera, speakerphone and voice dialing functionality.
Via: Gizmodo