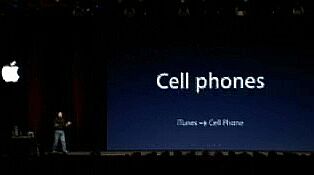 A new day. A new rumor. Hardly a few days have passed when we were talking about the rumored Apple iChat Mobile. Now, the word on the streets is that an Apple smartphone will make its debut in 2007.
Analyst Shaw Wu says that the mysterious phone will be colored in black, silver or white and will boast a candy-bar styles make. Whatever the design is, we guys can hope for a performing handset.
What we can do is just wait for some more news about the rumored phone by the big Apple. And, once it is released, it will indubitably sell like hot cakes.
Via: News.com