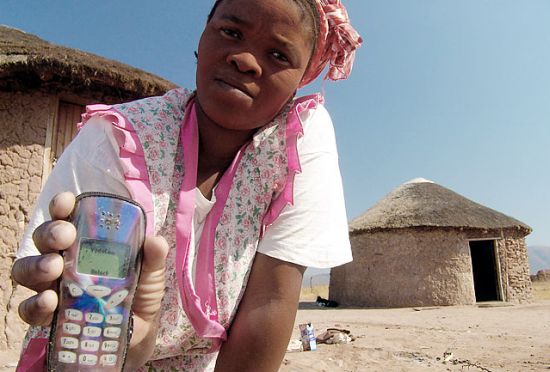 In developing countries, despite of shortage of supply of basic commodities and services, one gadget is freely available cutting across social and economic divide – the mobile phone. In the near future, this ubiquitous cell phone would revolutionize the health care system, even in the remote regions without proper health care facilities, if researchers at the University of California, Berkley succeed in their effort of developing the cell phone as a medical imaging device.
Most medical imaging devices are composed of three parts – the data acquisition hardware connected to the patient, the processing software that reconstructs the raw data to meaningful images and a monitor to display the image. Researchers at Berkley led by Professor Boris Rubinsky are trying to develop a central location where the most important component of any imaging device, the processing software that reconstructs raw data to meaningful images will be located.
This central location would service a large number of remote sites where simple devices, like the freely available cell phone, would be used for collecting data from the patient. The information from the 'remote site' would then be transmitted to the main server via the cell phone, where an image would be created by assembling the information. The server would then transmit the image back to the cell phone where it would be displayed on the phone's screen.
After capturing the entire multimedia world, the cell phone is all set to enter the medical imaging domain. This means the X-rays, ECGs, EEGs, CT-Scans and MRIs will become truly mobile.