Sony Ericsson announced Xperia Sola earlier this month on 13th March. The phone has average specifications for a smartphone and runs on Android Gingerbread. Now that's nothing surprising, however, it has one feature to blow your mind. The phone incorporates an innovative touch technology called "Floating Touch". The screen integrates two different types of capacitive touch technologies: Mutual capacitive and Self Capacitive. Mutual capacitive sensors help the phone to pick physical touches and the self capacitive sensors helps it pick touch events from a distance of 22 millimeters. So you don't even have to touch the screen now, plus the phone also supports multi-touch gestures.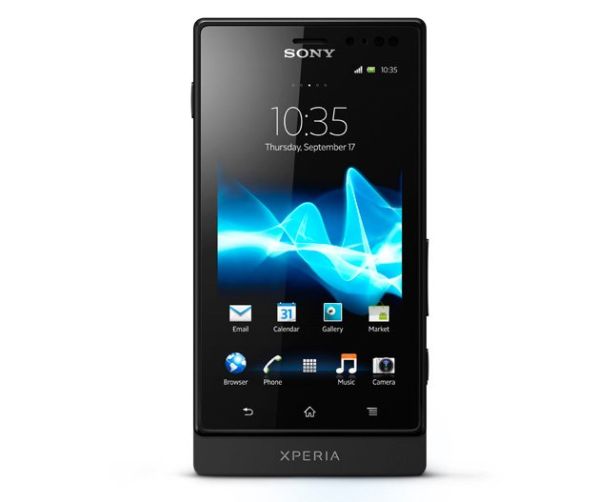 What's great?
The phone is not yet set for sales and would take a few more changes before it gets into the market. But surely the aspects look promising. The phone's floating touch would provide you a whole new web browsing experience. NFC (Near Field Communication) is also integrated in the phone which enables fast app loading and data sharing. Sony Ericsson has used their revolutionary Bravia Engine for the 3.7 inch display, this produces very sharp and crisp, real like images. The phone is powered by 1 GHz Dual core processor for super fast processing with multi-tasking. For sound the phone has 3D surround sound and xLOUD technology for clear and fuller sound. The phone is currently made on Gingerbread but it would be upgraded to Ice cream sandwich (v4.0) before the official release. Sony claims that this phone would bring an excellent opportunity for app developers to create innovative apps.
What's not so great?
The phone has a few key features missing, which we found should have been incorporated. The phone does not have a front facing camera for the video calls. It also lacks an HDMI output port to view images, videos etc. on an HDTV. And lastly and most importantly, it should have had a better battery and a better power management. But things are open and we think that they can do something about it.
Things to watch out for
The cursor behaves same as a mouse cursor and, as you move your finger above, it gets highlighted and moves too. When you want to make a selection, you just tap the screen like before. As we said earlier, the phone would go many changes before it is lined up for sales. It would also take some time for the app developers to create something innovative and exclusive. So we think one should not buy it as soon as it is released.Place your 4.3inch Nokia Lumia phone inside a strong phone strap for easy carrying. We recommend that you should wait a little longer after the release so that you could have a refined product. The NFC smart tag feature is also on hot selling point for the phone and would have a lot of applications in near future.
Verdict
If we talk about the looks, the phone looks dashing and would come in three colors: black, white and red. The release data for the phone is not yet known but it should be out there in the second quarter of the year. Also there is no officially released pricing for the phone out yet. The technology is completely new and would evolve into something great. So we just have to look out what really happens with this technology and we don't want it to be abandoned after something new. But one big question still remains: Should we still call it a touchscreen?