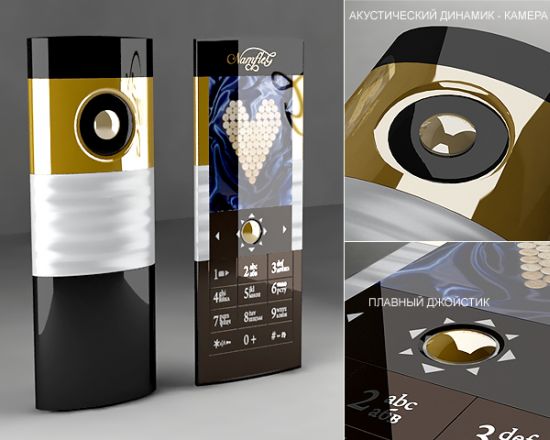 Designer: Marat Kudryavtsev
While the Vertu Void concept phone failed to impress me, the gorgeous NamFleG concept phone, designed by Marat Kudryavtsev, somehow manages to go well with the likes of Vertu. The luxury handset is a real treat to the eyes, thanks to the lustrous finish, sleek lines, and the black and gold highlights. The concept phone seems to have a camera on its back. The solar motifs around the navigation button, add to the overall beauty of the device. The design could have been much better if this gorgeous phone didn't have those thick edges around the screen. But still, the NamFleG is a beauty to look at.
Do check out Marat Kudryavtsev's portfolio at Behance network.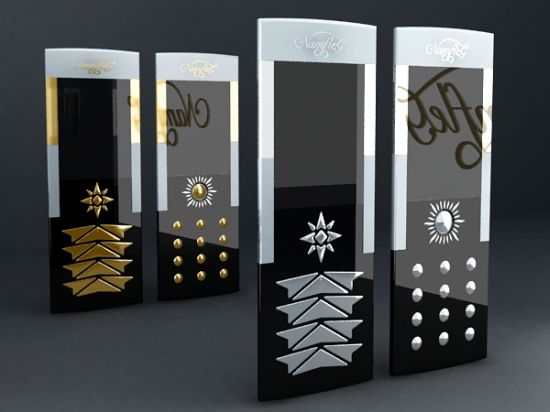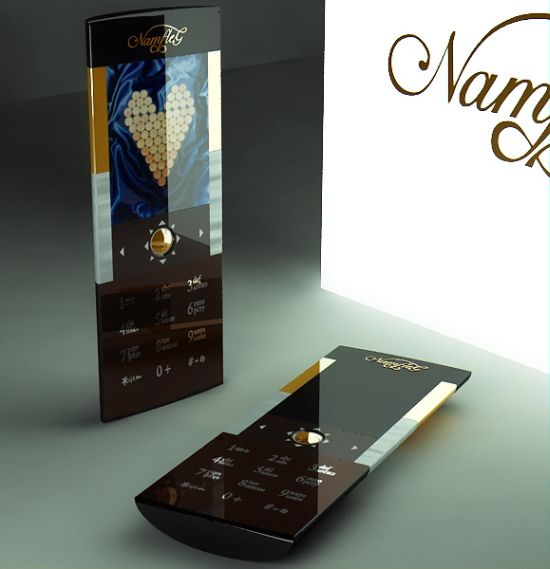 Via: Concept-Phones