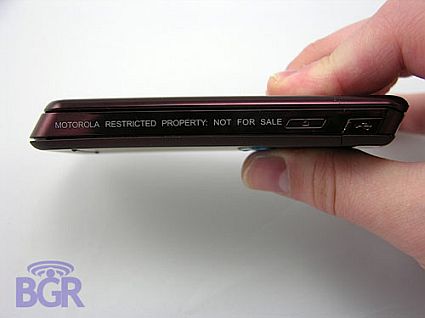 Motorola has been developing some good cell phones for quite sometime now and now it looks that the company will continue to surface sequels of its successfully running phones in the market.
Now the company has come up with Moto RIZR Z9 which is a sequel of the V9. This new Z9 features a 2-MP camera, MicroSD storage slot and supports 3G internet.
Like Apple iPhone this device will also be featured on AT&T and it even includes AT&T labeled buttons on its front side. For now all we have for you is the side image of the cell phone that can only tell us about the width of this beauty.
Stay tuned for more info.
Via: Akihabaranews