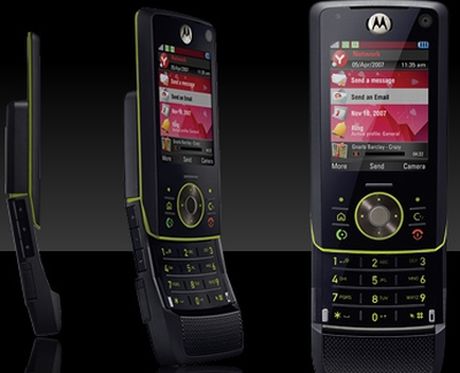 The Motorola mobiles have been selling pretty good in the market. With various new models out, the cell phone company seems to be flying high. The latest from Motorola is the MOTO Z8 RIZR.
Besides the fact that the Z8 RIZR is sleek, there are several other features that make is superb. The cell phone is basically a slider phone that is equipped with a 2MP camera with 8X zoom. The camera also has a dedicated shutter button! I think that's a pretty good camera for a mobile. There is also a VGA camera which helps users with two way video calling. So you will never miss your loved ones when they are away.
Motto Z8 is there when you need the right content. Speed and instant gratification are the two things that Motorola packed this cell with. With the Symbian software and the 3.5 GHZ the phone provides a quick access to content. The 2.2 inch screen is great to play on demand video.
Also, for the fashion gurus and multimedia junkies, this is a perfect phone. The built in LED light, along with the red eye reduction feature is a great feature that's equipped with the phone. SMS, EMS and even MMS are the few messaging options available to the Z8 user. This Motorola phone also comes with 3G talk time. Besides all this, the cell is packed with 90MB of free internal memory. Overall, this is the most jam packed Motorola phone ever released.