Talk about infusing high end functions in a pretty well chiseled framework and smartphones from Motorola Mobility have to be discussed in either way. The new Motorola Quench XT3 is one such device that has not only caught glimpses for its touch tablet form factor in recent times, but has also intrigued through a great set of deeply rooted functions. Designed aesthetically, the touchscreen handset lays its foundation on Android 2.1 (Éclair) and features Motorola's proprietary user interface which is based around social networking. However, the operating system definitely arches shoulders to an extent, considering the fact that today's avant garde mobile phones have been chipping away at supporting Android Gingerbread OS. Nevertheless, the phone is not entirely vanilla Android as the company has endowed a different look for its default application icons, home screen and contextual menus.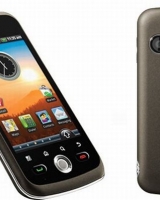 Performance
So does Motorola Quench XT3 pass the test or goes down swinging? In terms of performance, XT3 outdistances pretty well in attracting style admirers. But, some may feel disappointed over certain unexpected episodes of drags in everyday use. Save for those who are first-time smartphone users, Quench XT3 does manage to convince strong enough. Though we could continue our journey with the device's general performance, the freezing moments rendered by the display is something that might make one lose patience. And that too, in its true sense.
Powered by an efficient 1GHz Snapdragon processor, the handset nonetheless delivers a decent performance as far as capturing memories is concerned. We pretty much liked the high resolution and brilliancy put forth. Users may even admire the phone's in-call quality which is good enough to let you stay engrossed for hours. The ability to download apps such as Advanced Task Killer that allows one to free up RAM frequently enhances the experience further.
Features
Much more than just a business tool, Quench XT3 comes equipped with a large 8.1cm HVGA full touchscreen display with pinch and zoom. Zeroed in on rendering unprecedented sharpness and clarity, the huge touchscreen enables users to seamlessly view their pictures and images like never before. Devised to help you optimize your life, the incredibly advanced smartphone shows smart actions through great messaging options, an amazing interface powered by Motoblur, and roller nav disc navigation tool. The device also takes care of your PC needs with its full HTML browser and Google Play that opens up an entirely new platform for fun, entertainment and social connectivity.
How about photography aficionados? Well, the handset includes a 3 megapixel with onboard speaker and LED flash there. Perking your experience even further would be XT3's impressive digital zoom, fixed focus and other effects. Although most of the manufacturers are going over the board to enclose their phones in a touch tablet form factor, Motorola has however sustained the idea without really having drawn a blank on other important functions. Coming back to the point, the Quench XT3 also integrates sensors, internal memory of 100MB, microSD card slot, Bluetooth v2.1 with A2DP, Wi-Fi, and microUSB v2.0. Some other attributes that might sway you away subsume Google Mobile Services, GPRS, 3.5mm jack, high definition video and audio players, and up to 486 minutes of continuous talk-time.
Design
While XT3 comes across as a basic smartphone, the model however definitely grabs extra brownie points for what it owns under the hood. Enclosed in a compact touch tablet form factor that shares dimensions of 114.9mm x56.8mm x12.6mm, Quench indeed looks a great deal if style quotient occupies most of your mind. Nevertheless, the 114g lightweight smartphone will quite a lot refresh your memories of HTC's Google Nexus One. Apart from its smooth edges and sheer curves, the model proffers a very smooth soft-touch plastic outfit whereas the metallic silver band adds the elegance. With an intuitive trackball that boasts of its brushed metallic rim, Motorola's contender makes surfing, sweeping and scrolling through a true cinch.
Talking about the buttons arrangement, the phone has volume buttons and a camera shutter on its right edge while the topmost surface gets covered with a power key and a 3.5mm audio jack. Some may even appreciate the convenient access to XT3's 3MP camera which finds an accommodation on the rear side. The touch sensitive Menu, Home, Search and Back controls, on the other hand, snooze comfortably below the 3.2" capacitive display. On the whole, XT3 is an extremely trendy smartphone with easy to access buttons scattered neatly across the entire body.
Bottomline
To put the lid on our comprehensive analysis, Motorola Quench XT3 is somewhere more than a decent smartphone to sift out as far as your needs are concerned. Though the handset gets pushed behind for its choppy touchscreen and gray-haired operating system, XT3 does manage to allure through its other set of functions. Priced around Rs. 12,304, the smartphone however still has room for significant improvements – with an upgradation in the OS being one of them.