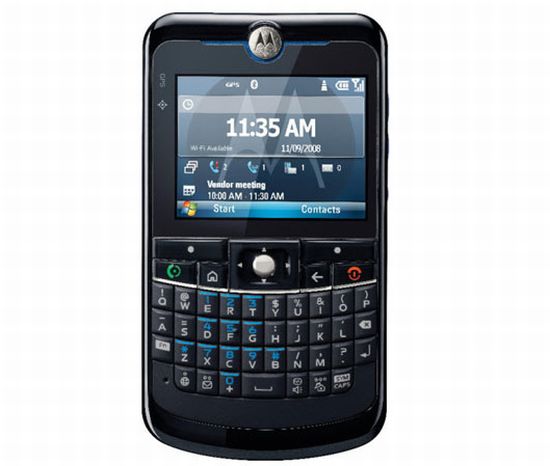 Target Consumers: Smartphone users.
Should they buy it? – Yes.
Why?
Spy shots of the Motorola Q11 have been spotted in the wild for some time and now that the details are finally out, the end result is not disappointing at all. A very big bonus is that the device promises to let you chat for 450 minutes non stop and you won't have to recharge it for at least 195 hours in standby mode. The only sore point is that it's sans 3G.

Technical Specifications: Windows Mobile 6.1, quad-band GPRS / EDGE, 3-megapixel camera with an LED flash, WiFi, 64MB of RAM, a microSD card slot for memory expansion, Bluetooth 2.1. The display boasts of a 320 x 240 resolution. It also features an integrated GPS and a multimedia player which supports various file formats..
Pricing and Availability: Slated to hit the stores in December, no carrier or price has been revealed for the Motorola Q11.
Via: Engadget Mobile