Motorola has taken the veil off their latest offerings- the Droid RAZR HD and the Droid RAZR HD Maxx. The big but light phones are fitted with all the latest tech offerings in the market tough, Motorola claims that they will be distinguished from other devices in their segment with their superior battery life. The RAZR HD is powered by a 2,530mAh battery which stays good for up to 24 hours in mixed use and can provide up to 16 hours of talk time. The Droid RAZR HD Maxx on the other hand comes with a 3,300 mAh battery which lasts for up to 32 hours in mixed use and provides up to 21 hours of talk time.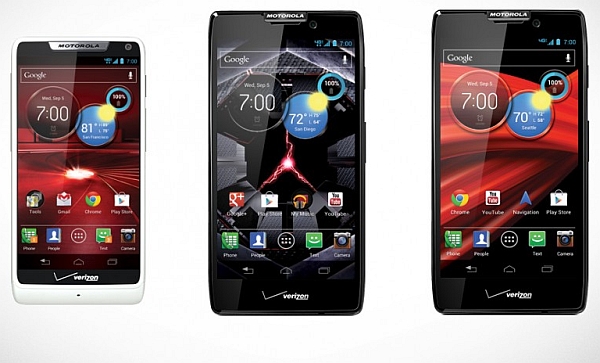 The phones are fronted by a 4.7-inch screen which lies on top of a smooth-running, HD panel that displays the most brilliant colors. The devices operate on the newest dual-core Snapdragon S4 processor from Qualcomm which clocks in at 1.5GHz of power. Both RAZR HD and RAZR HD Maxx come fitted with an 8-megapixel camera that allows users to capture the most stunningly clear photos with it. The camera is also geared to handle video recording in 1080p HD resolution.
Both the phones will initially be offered with an Android 4.0 operating system though the devices will be upgraded to Android 4.1 before the year is over. Motorola has not revealed any information in the pricing of the two phones though the company says that both the phones will be available in the market before the holidays.
Via: So Freaking Cool