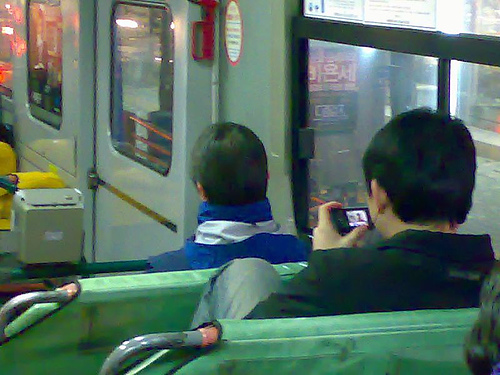 Are you a great TV fan? Don't want to miss your favourite TV programme but need to venture out of your home? Don't watch TV on mini screen of your cellphone. Get a decent 4.3-inch screen for watching TV. Go and get Motorola's Mobile TV DH01.
Motorola, the world's third biggest mobile phone manufacturers and the inventor of mobile phones, is going to launch its another invention – a mobile media player that shows live television broadcasts, on-demand videos and video clips. The new invention, which is still in its early stages of development, brings web browsing, radio and TV together, keeping mobile telephony untouched. The move is expected to give a boost to revenues of mobile operators who are witnessing a decrease in earnings per user.

Motorola, which had been losing its market share, is looking at paperback book-sized mobile TV to improve its position in the market. The device will be exhibited in next week's Consumer Electronics Show (CES) in Las Vegas. The device allows users to pause live TV for five minutes and also record up to 90 minutes of video by adding memory cards.
The cell phone manufacturers have already been offering mobile phones with TV. This is the first time that a player is launching a standalone mobile TV without telephone facility.
This kind of device that offers the facility to watch television on the go may become quite popular among the people who need to keep travelling, not only long distances but also those who travel for good time within the city itself. Most people see the time spent commuting as a waste and a TV may be of some relief as they would be able too enjoy their favourite programmes while they are travelling in a bus or taxi. On-demand videos may also emerge as a major revenue earner enabling lot of new players to enter the arena giving jobs to hundreds of performance artists. Mobile clips may also be used to generate income for traditional performers who are losing their patrons thanks to massive reach of TV and cinema. Let's see what's going to happen with this new invention.