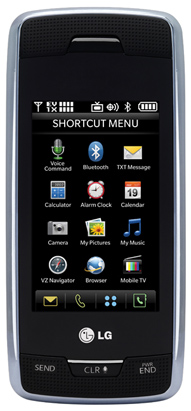 CES '08 is biggest news of this year and like always Yahoo! has picked their nominees for best CES gadgets. Surprisingly, I could have easily guessed their first contender for that tag.
Amidst other 6 contenders, LG Voyager stands tall (atleast for me) with its big touch screen (iPhone?) on the outside and surprisingly it opens to reveal full QWERTY keypad and another screen (Communicator?).
Other 6 contenders for the tag are Eye-Fi, Dash Express, iLooj, Toshiba's TDP-EW25U, Sansa TakeTV and Asus Eee PC 4G (another marvelous gadget).
Via: ABCNews