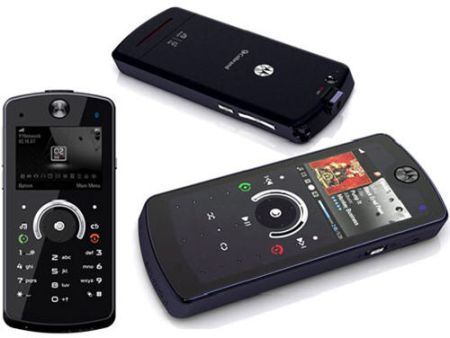 Snazzy to look at, the all-new MOTOROKR E8 is one hell of a swanky gizmo. Its keypad LEDs just fade in or fade out to help you manage your number pad or music control pad, definitely a classy forethought!

So, would that give a dual-pad feel on to the E8? ROKRE8 espouses a 2.0-megapixel camera, 262K color QVGA display, 2GB of internal memory support, FM radio, 3.5 mm headphone jack and a microSD slot.
Europeans would soon witness its debut where it would be running on GSM/GPRS networks.
According to its developers, E8's unique 'Omega Wheel' scroller frees you of all the hassles of switching between phone menus and music menus.
Be there on its debut in Q4, 2008.
Via: Boingboing