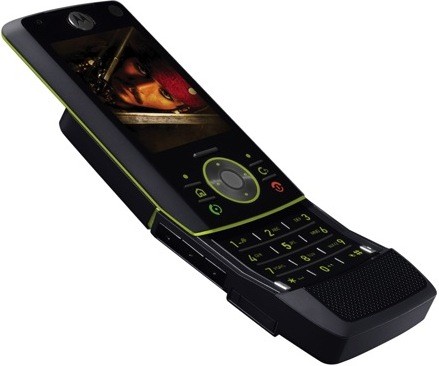 When Motorola has launched the Motorola RAZR, users were impressed with its slim profile. But this time Motorola is coming up with new Motorola ROKR E8, a conventional candybar handset with touch sensitive, morphing and stylish keypad features.
The new Motorola ROKR E8 is a music focused phone with excellent features on keypad. The phone's keypad is context sensitive and its keys themselves change depending on the corresponding menu. It is true that screen is bit small is size but only for viewing not for touching.
In addition, the MOTO ROKR has 2GB in-built flash storage with MicroSD support. The phone comes with Bluetooth connectivity and USB 2.0 connectivity. The other features of the MOTO ROKR E8 are given below:
1) A 3.5 mm audio jack
2) 2 megapixel camera
3) 2″ QVGA display
4) Quad-band GSM/EDGE
5) MOTOMAGX platform
The phone is expected to come on this November at around 280 Euros. But still company has not disclosed its availability.
Image: XATAKA