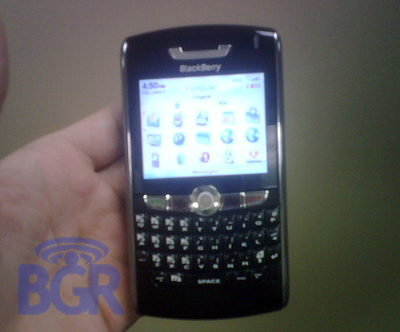 The 8800 will be the new handset from Blackberry and will be available with Cingular. This set is slated for the mid February release.
Although there are many similarities with 8700 but its keyboard is shorter than the latter thereby making it easier to type. It will have a camera but the absence of Wi-Fi connectivity has been confirmed.
Then there is yet to be named 9xxx series and the news on it at BGR is that this will be a 3G enabled handset with totally new UI and micro SD card slot. It will have a new processor and its carrier has yet not been finalized. Look for this series in Q4 of 2007 as per reports.
Via: Blackberrycool