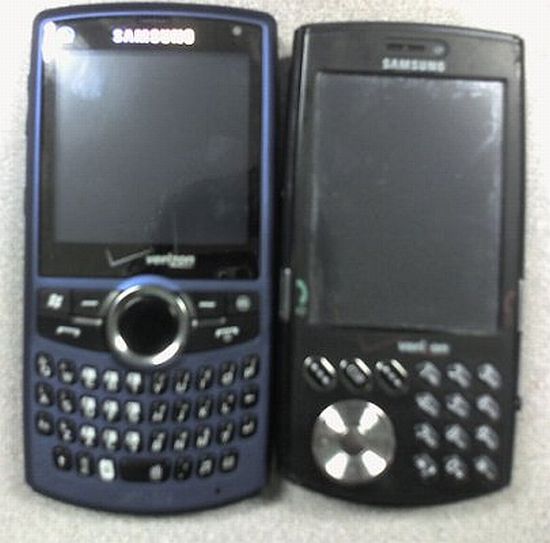 While waiting for the launch of the Samsung i770, here are some spy images of the upcoming smartphone from Howard Forums to give some visual idea of the real thing. The spy images, juxtaposing i770 with its predecessor Samsung i760, show the new Samsung phone longer and slimmer than i770, having replaced the slider keypad of i760 with a full QWERTY keypad at the front. A big silver ring on the front surrounds an optical touch pad. A toggle button will allow users to switch from the virtual mouse mode to the regular keypad mode. The Windows Mobile 6.1-powered smartphone will support 1xEvDO and Rev-A/GRPS Connectivity, WiFi, Bluetooth v2.0, 2MP camera and VZ Navigator.

What others are saying? According to Kelly Hodgkins of Boy Genius Report
We can only hope that it will be released soon as the aging i760 really needs a replacement and Verizon needs some fresh, new Windows Mobile Professional phones, even this mediocer offering, in its lineup.
via:Unwired View