The number of mobile users in the country has increased enormously due to the availability of mobile phones at cheaper prices. Approximately, one could find at least 2 to 3 mobile phones in a single home. To add up, people use their mobile phones more than they use banking services provided by various banks. As exchanges of money are involved in every deal, easy transaction methods like debit cards, credit cards, internet banking, etc., had been developed to minimize user's effort in transferring money. However, only a few group of people are utilizing these banking services comfortably. In order to make transactions more comfortable, inventors have come up with a new idea to use mobile phones for transferring money, which we generally call as Mobile Wallet.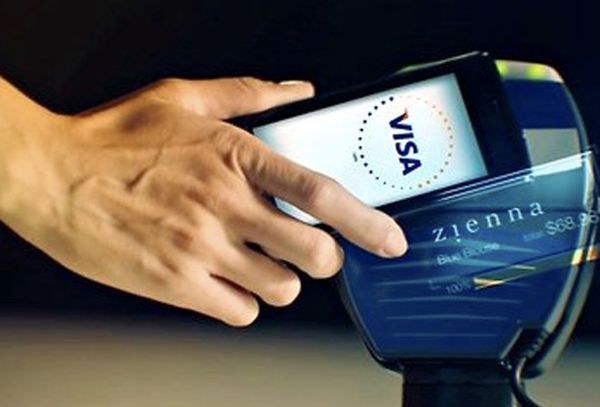 What is it?
Known as the mobile wallet, users can easily transfer money into others' accounts at the comfort of owning a mobile phone. In order to enable this service on their mobile phones, users have to subscribe it from mobile wallet service providers. At this point, some of the leading mobile wallet service providers are Oxicash, Paymate and Airtel money. These service providers will have tie-ups with several banks which make the users to avail facilities like banking services on their mobile phones. Transferring money into someone's account is literally a child's play with this service. With just a few clicks, one could easily transfer money into others' account. Above all, this service doesn't require an internet enabled handset which is quite comfortable for users with basic mobile phones as well.
Going mainstream
Security and convenience are the users' high priorities in making transactions through modern facilities. Though advanced technologies have reduced the efforts of availing banking services, certain technical faults and past incidents prevent people from relying entirely on the digital technology. If the limitations of advanced amenities are eliminated completely, people would definitely opt to use these technologies. Moreover, mobile wallet has the capacity to reach rural areas where banking facilities might not be available.
OxiCash is an e-wallet service provider that enables users to make hassle free transactions at the comfort of their handset. In order to avail this service, users have to create their account with OxiCash. Once confirmed, users can transfer money to other accounts as they wish. However, this service could be used for specific utility services only as stated by Reserve Bank of India. OxiCash offers two different options for availing this service – OxiCash 10000 and OxiCash 50000. OxiCash 10000 couldn't be used for purchases in several e-commerce sites, while OxiCash 50000 allows it. Check out the service provider's website for more information on their offers and guidelines.
Google Wallet is also a payment system that allow its users to make secure payments at the comfort of tapping their phones at any PayPass enabled terminal outlet. At this point, the use of this facility is constrained to work with certain mobile phones only like the Sprint Nexus S 4G. But, the developer is planning to open up its services through several other devices.
Replacing the conventional wallet with a digital wallet is Isis's objective with its mobile wallet service. This system organizes all sorts of payment options like credit cards,debit cards, loyalty cards, etc., into a single application that lets users to transfer money. The service provider assures that the use of this technology is highly secured with constantly changing security codes and password protected features. Isis is destined to work with NFC enabled devices to make transactions faster and in a safer manner. To mention, many smartphones have successfully implemented this application.
Difference, it would make
Mobile wallet will allow people to make transactions easier and faster even at remote places where banking technologies are still inaccessible. As the number of mobile users is higher than those who use debit/credit cards, this facility would benefit all sorts of users. In addition, this technology's high security and protection will make people to completely rely on them. Unlike conventional methods, use of simple procedures to transfer money lets users to make effortless transactions without depending on others. In short, Mobile wallet will make life easier and comfortable for all sorts of mobile users.
Word around the web
Mobile wallet is destined to revolutionize the process of transactions in a comfortable and safer manner. When credit/debit card were introduced, people foresaw the advantages of the facility and adapted to them. Similarly, mobile wallet has got all the benefits that could make people to adapt them easily. After all, mobile wallet is a futuristic technology for the current generations.