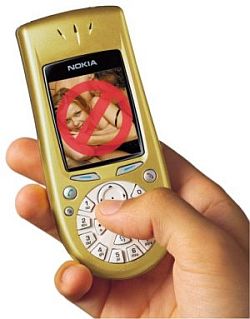 Cellphone porn has come a long way from vulgar text messages. An industry analyst, Juniper Research Mobile has revealed that the mobile porn has made $1.4 billion this year and is expected to be worth $3.3 billion by 2011. Adult content is gaining popularity worldwide as the content providers are witnessing a market where porn sells like anything.
Europe holds the first place for spending on porn owing to a number of smut watchers and high-priced adult content. Jupiter further cited that most of the adult content is text-based but it will become video based in the near future since 3G connectivity has made seamless video streaming feasible and the HSDPA enables faster video downloads.
The mobile porn will catch the same speed as mobile technology in the near future. The report's authors said:
Erotic adult entertainment is big business – sex sells! What's more, the underlying drivers mean that the demand is pretty constant. However, highly dedicated smut watchers are unlikely to be getting their content on their mobiles.
Via: USAtoday