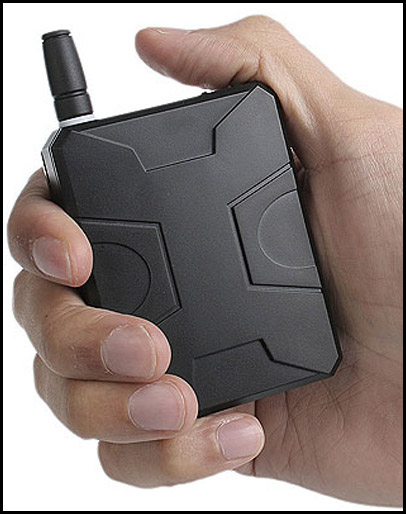 Did you ever happen to get a hold onto a 'cellphone jammer' lately? If not, then this 'Palm PHONE JAMMER' is just here for you! Don't know under which 'consumer electronics' law this one comes, but surely it's ready to be sold as a mass-market electronics device.
Its ability to jam electromagnetic rays that the cellphones employ to telecommunicate is necessary for almost every mobile proscribed area.
It can wedge almost every network -GSM 850-, 900-, 1,800- and 1,900-MHz cell phone calls within a 30-foot radius.
Via: Therawfeed