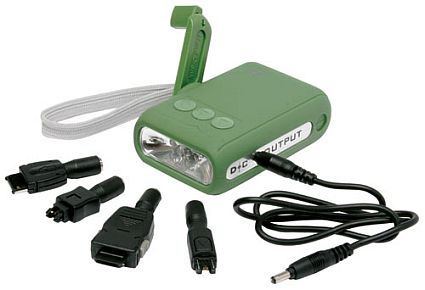 Millet already has a range of eco-friendly products which are a part of the One Earth range by Peter Storm.
The range has a new member, a wind-up phone charger that needs no electricity to charge your trusted gadgets.
The charger needs a little winding up, that makes it completely eco-friendly. Moreover you can also take it along on a campaign with you so that you don't need any generators to charge the cell for you.
The device is made from recycled stuff and organic materials. So everything about this charger is simply very Earth friendly.
Via: unpluggedliving