Microsoft is all set to introduce its famous 3D converting image editing application Photosynth on Windows Phone. Microsoft has been availing the app on desktops and iOS for a while. As per reports, the app will shortly hit Microsoft's own Windows Phone mobile operating system. But there is no confirmed report from Microsoft on potential arrival of the app on Windows Phone, however.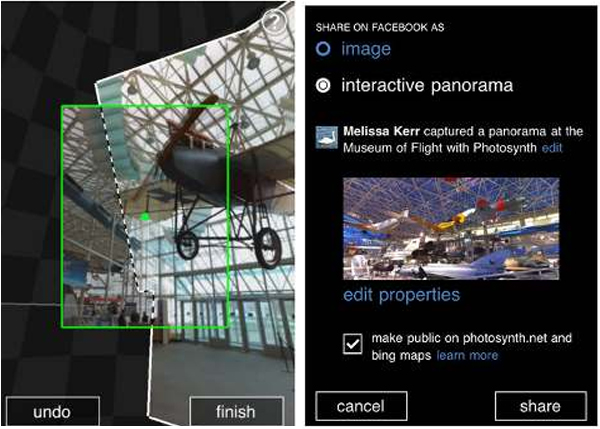 Photosynth is a set of tools to capture and view the world in 3D, Microsoft says of the app on its official website. Users can create exciting 3D and panoramic stills from existing and fresh images in a matter of seconds using the app. Moreover, the app has easy options to share the modified images via social media sites like Facebook, Twitter, blogs and others.
Photosynth might be one of the apps, Windows Phone users have been excitedly waiting to see on their handsets. Indeed, it looks that Microsoft is too late to launch the app on its own mobile operating system. WP Central has now broken the rumor that the Redmond software giant is working to realize the much-wanted app on Windows Phone. The site says that it has got clear evidences for the coming of the app on WP handsets.
WP Central has managed to get a screenshot of a Microsoft employee's computer. The screenshot of some programming code shows that there will soon be an exclusive Photosynth version for Windows Phone. Name of the app is shown in the employee's script as "Windows Phone Only" version of Photosynth app. Maybe, Microsoft will soon bring the app to its revamped Windows Phone platform. The company is really working to make its Windows Phone platform a prominent player in smartphone market with many innovative features and capabilities.