X78 is the latest Dual SIM GSM handset from Micromax, which is also the company's first slider QWERTY keypad phone. The phone looks very trendy, stylish and is very handy as well as comfortable to use. This is true that X78 is not the best handset available in the market, but at this range, it packs a lot if features and offers a competent performance. The phone allows you to use two numbers with its dual SIM facility and gives you the luxury to separate your personal and professional life while its QWERTY keypad handles all your texts very easily. There are many other features of the phone, which will be presented later in this post. Read on to know more.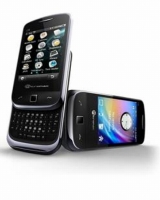 Performance
Screen of the phone shows sharp and bright content and its camera captures good quality images with a fine resolution, even in the dim light, thanks to the LED flash. WAP/GPRS and pre installed Opera mini browser provides a competent internet experience under 2G network. Track pad of the phone does excellent work to navigate you through all the applications.
It might be unable to entertain through music because the music player does not look good and the audio output is average. If you are going to use headphones, then there are chances that you can enjoy the music but the sound in loudspeaker starts distorting very early.
Features
The handset comes with 2.8 inches TFT touch screen with a resolution of 240 x 320 pixels and 65K colors. Multimedia features include a 3.2 megapixel camera with LED flash, video recording facility, smile detection, multi shot, 4X digital zoom, 2048 x 1536 pixels of resolution and a FM radio. Talking about the connectivity options, we have Bluetooth, EDGE, GPRS, USB port and Wi-Fi. With its internal memory, you can store up to 1500 phonebook entries and 500 messages. Its storage capacity can be expanded up to 8 GB using micro SD and micro SDHC cards. Messaging features includes SMS, MMS and instant messaging. The dual SIM handset comes with a Li-ion 950mAh battery that provides a talk time of five hours and standby time up to 200 hours. It operates at 850/900/1800/1900 MHz network frequency for better communication experience.
X78 features multi-format music player with user-friendly interface where you can arrange and play your favorite tracks. The player recognizes frequently played tracks and keeps them accessible. It has a powerful application called Push email that allows you to check all your personal and personal mails. In this application, you do not have to pay any charges for activation, buy expensive email plans or manually retrieve your mails; you can simply use it through GPRS. Another great addition is mobile tracker.
Design
X78 measures 106 x 57 x 15 mm and has a weight of 140 grams. The handset has round edges that make it comfortable to use. The screen dominates front side and below that, you will find two buttons and a track ball. Speaker, camera and the LED flash are located on top of the rear panel.
In Indian market, the phone is available in black color with a price tag of Rs. 4, 761.
Bottomline
Micromax X78 is a youthful and stylish handset with a good camera and screen. Considering the price of this handset, its track ball also works quite well. Sliding feature of the phone may create some problem after using it for several months and its audio output is not satisfactory. Therefore, if you are looking for a normal slider phone with basic features and dual SIM facility then you can choose X78, otherwise there are other options available in the market at the same price range that offers better durability and features.