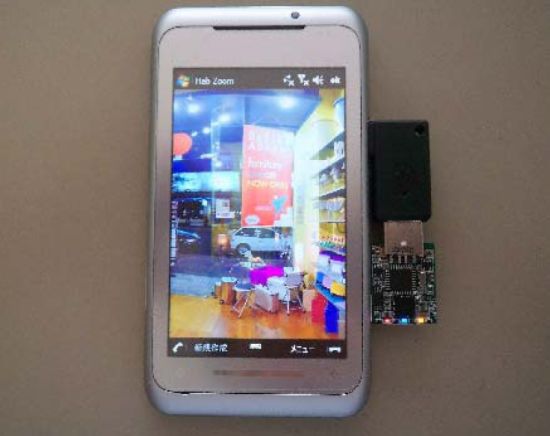 It is the screen size which has restricted the march of the smartphones and they badly want a cool projector. Until date, there hasn't really been a fitting projector that had the ability to take the mobile world by a storm. Here is finally some hope from the Usuda Research Institute & Systems Corp. The Corporation has succeeded in developing a module that will help cellphones flaunt a 2,000-inch screen.
As per Gizmowatch
Developed with an intelligent MEMS motion sensor and equipped with MEMS acceleration and angular velocity sensors, the module, for now is exclusively created for NTT DoCoMo's latest handset, the T-01A. Controlled by the T-01A's touch panel, the module can be used to show images clicked by the mobile phone's built-in camera in real time.

The module uses T-01A's microUSB for its interface and requires 170KB memory capacity and a handset with about 1GHz processing speed to run efficiently. Because the module has MEMS acceleration and angular velocity sensors, by moving the phone embedded with the module in various directions, the user can view content on a virtual 2,000-inch screen.