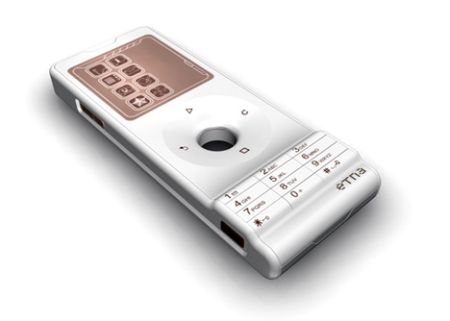 Can you beat this! This is a cellphone(christened ETNA) amalgamating all the traits of a fixed phone! A blockbuster creation by Maxie Pantel, this cellphone is surely an enthusiast's valued possession. The cleft in the centre of this amiable phone serves as the charging point as well as used for storing this immaculate gizmo.

In order to charge it you have to place it directly on to a contact point that serves as an intermediary between the mains and its adapter.
This cool thing gets charged through induction, unbelievably wacky! Things that makes it an out-of-the-world pick is its design and those landline qualities for sure!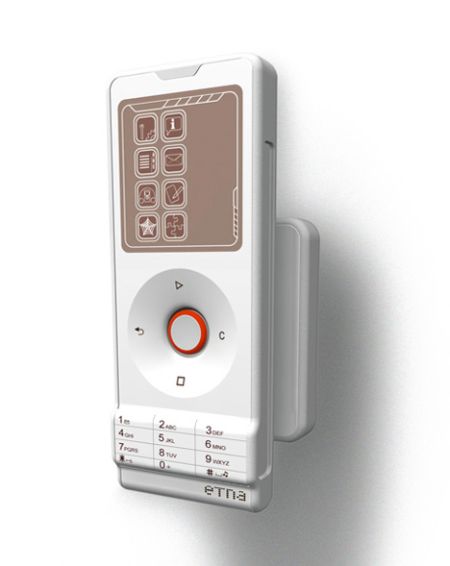 Via: Yankodesign