Everyone knows how hard it is to charge mobile phones while traveling, especially in India. MapmyIndia has the perfect remedy for this. They have launched a portable and high capacity mobile charger. You can carry this portable charger anywhere with you. It can charge mobile phones, gaming consoles, GPS system, tablets, laptops or anything else.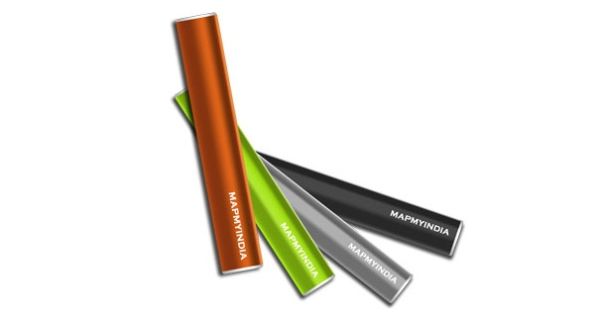 The charger has a massive 2200 mAh capacity. It can help you charge your portable devices and when it exhausts, you can again charge it for future use. It has a USB port where you plug the device with the help of suitable cable. The casing of battery is made out of metal and looks very sturdy and handy. It could fit anywhere in your luggage. The mapmyIndia portable charger weighs just 73 grams.
The charger can be recharged in only three to four hours of time. Once fully charged, it can give you up to extra 14 hours on your mobile phone, up to 72 hours of music playback on you mp3 player,iPod etc. and up to 80 massive hours for your Bluetooth hands-free. The charger comes in four different colors: Orange, Green, Silver and Black. With all these features, the charger costs only Rs 2,490. So if you are the traveling kind, you should get it.
Via: ProductPage