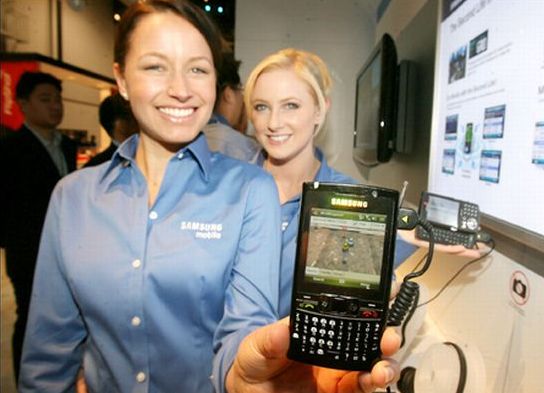 Great news for all who are in love with life, rather with second life! If you had a feeling that nobody is bothered about you wish to live in this virtual world, then get ready to pour overwhelming emotions. A new mobile solution from Samsung Electronics allows you enter your virtual world, absolutely anytime and anywhere.
This wireless solution is another of the cutting-edge Softboard applications to reach the mobile phone. This three dimensional world that can be unclasped in your hand offers various services from the Second Life like no-gap blogging (meaning blog simultaneously in your real and virtual worlds!) and Mixed Contract (talk, chat or send SMS to your buddies in the virtual world).
To be launched during mid this year, the solution would be demonstrated at the coveted Cellular Telecommunication Industry Association (CTIA), Las Vegas.
Source: Korea Times