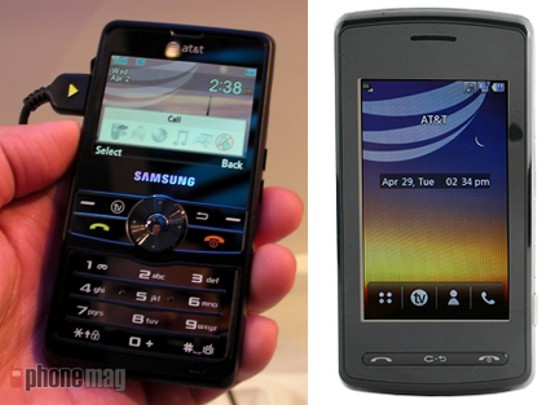 How keen can anybody be to watch television over the cell phone? I guess it will be more than 50 percent of the global population. People who are always on the move and need to have all the updates live will of course opt for this upcoming offer made by AT&T. AT&T will start offering live mobile TV service from MediaFlo in May. This is an immensely awaited service since last year. The live mobile TV service will operate on two new handsets, the LG Vu and the Samsung Access. The TV service will give access to eight different channels of live TV along with two exclusive channels. It will be an added advantage with the on-demand video service already provided by AT&T.
The service will be sold like satellite radio, with a monthly payment of about $10 per month. There will also be provision for a slight discount on the monthly subscription for the radio service on additional devices. The launching has been appropriately stated by AT&T spokesman Mark Siegel as a brand new service on a brand new network, and two brand new devices.
It will be a trend that will get life accompanied with all sorts of entertainment and information. This debut is no doubt going to give a good competition to Verizon as it will be supported by new technologically updated wireless network and two sophisticated brand new devices.
Via: News
Image credit: crave.cnet & phonemag