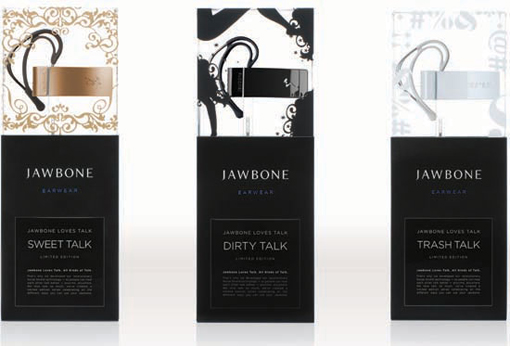 Bluetooth Headsets are no longer used just as a tool for answering your phone calls conveniently but have nearly become a fashion statement for today's generation. Jawbone is such a company that manufactures bluetooth headsets with that extra zing to it's looks. Designed by the renowned designer Yves Behar, Jawbone takes mobile style to new heights.
Not only do these headsets enhance acoustic performance but they are also lightweight and comfortable. They can be worn on either ear. Yves Behar has recently designed a new range of Aliph Jawbone Bluetooth headsets which are available in three colors namely black, white and copper. Each design has a different name among Dirty Talk, Trash Talk, and Sweet Talk. This new range is said to be a limited edition so it is obvious that fashion lovers would want to get their hands on this range before stocks run out.
The price of this range is not known exactly but do expect it to cater only to the higher section of society considering the fact that these are one of the most advanced and fashionable headsets available in the market today.