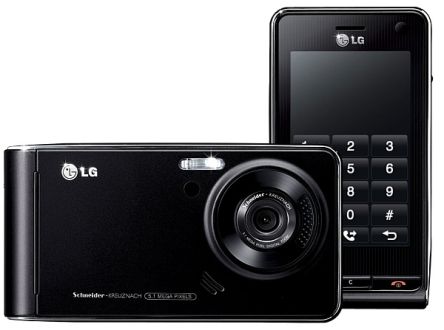 It seems we all are experiencing a flood of iPhone clones around the globe. Cellphone giants are eyeing Steve's baby – the 'iPhone' and why should not they? It's this century's blockbuster phone! U990 "Viewty' by LG has got the iPhone looks and not to forget its super contemporary functionalities that make this cellphone an eyecatcher.
This cellphone is a sheer magnetism for the mobile enthusiasts. It incorporates a 5-megapixel camera with Image Stabilizer, AF, Schneider Kreuznach optics for an ultra crisp imagery, a 120fps video camera, 3G HSDPA, 170MB phone memory, a 240 x 400 high quality touchscreen and the best ever music player.
It also supports a unique twisting lapel that encompasses the lens slot that in turn works as a shuttle dial in order to ease your way through a high-speed video capturing. I wonder if the real iPhone has this specification! The rumor has it that it would be released during Fall in UK and may be in the US next year.
Via: Akihabaranews